Mission Ohana?
Dans la culture hawaïenne, le mot ʻohana signifie famille. Le concept est de créer des relations familiales avec tous les membres de la société afin de s'assurer que chaque membre a ce dont il a besoin pour survivre et vivre dans la joie.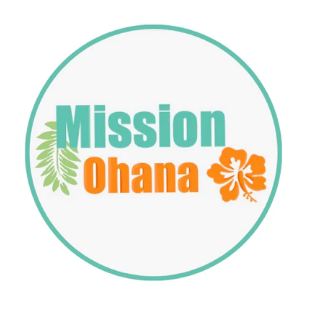 Mission
Écrire des livres imagés qui présentent des personnes avec ou sans un handicap, dans l'espoir d'éduquer la société sur la diversité du monde. J'aimerais créer un monde plus inclusif, un livre à la fois!
INFO
Collection
Mission Ohana est fière de soutenir MitoCanada. Dix pour cent de la vente de chaque livre sera reversé à MitoCanada (www.mitocanada.org), une organisation qui se consacre à la création d'un monde où toutes les vies sont alimentées par des mitochondries saines. MitoCanada offre de l'espoir à la communauté des maladies mitochondriales par le biais du soutien, de l'éducation, de la sensibilisation et de la recherche.  
Mission Ohana is proud to be a supporter of MitoCanada. Ten percent of the sale of each book will be donated to MitoCanada (www.mitocanada.org), a charity dedicated to creating a world where all lives are powered by healthy mitochondria. MitoCanda supports Canadians living with mitochondrial disease through education and support programs, advocacy initiatives, and funds patient-focused transformational research.